I have read a lot about this lens and watched a load of reviews, it seemed like a great option for people like me that are on a budget. I didn't think I could ever really justify the new Nikon 24-70, at nearly £1800. However I thought that I could stretch at some point to about £1000-1200 for a Tamron or the old Nikon. Then! I noticed that a used (open box – so barely used) Tamron SP 24-70mm F/2.8 was for sale in one of my favourite camera shops for £1030 (discount of about £170 over retail, March 2019). I decide to go for it! I trust this shop and almost never by anything camera wise new, I will do a post on this in the future.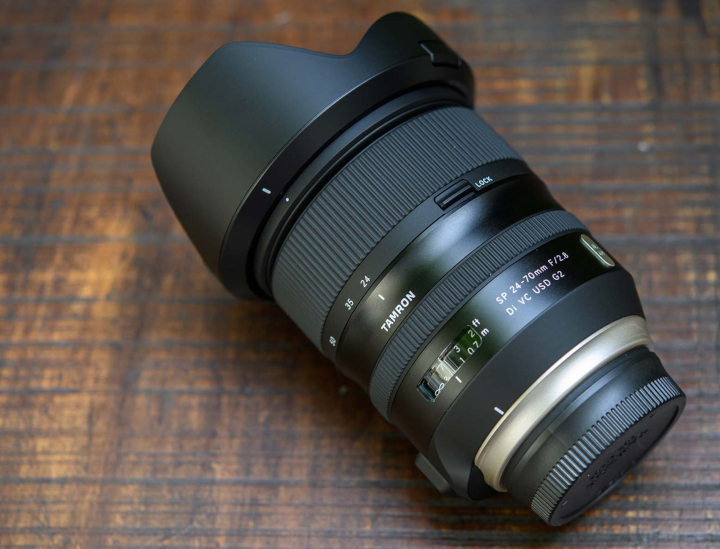 The lens arrived the other day so this is very much a first impressions post. I am really impressed with the build quality of the lens, it seems very solid. The lens itself is perhaps slightly smaller than the Nikon but weighs about the same at 900g. These aren't small lenses, they are large and heavy. Not something that I will be taking to conferences and other travel where it's not purposely for photography. Thats what my Panasonic G80 is for.
The lens has great image stabilisation, which is why I went for it over the older Nikon, I will test it but I think you could hand hold it a few stops below the recommended ~1/focal length. There is a hood included which is well made and attaches well.
I am really looking forward to using this lens, I am hoping to get out with it perhaps at the weekend. But I am planning some photo projects so I will be getting some use out of it soon!